Get in on the annual fundraising Angel City Chorale Raffle! The winner will receive airfare for two people, plus seven nights at the Bourbon Orleans Hotel* located off Jackson Square and the St. Louis Cathedral in the famous French Quarter. *Entire package not to exceed the total value of $2,500.
---
Tickets are $25 each or 5 tickets for $100
To get your tickets, please contact Mariann Santora, Fundraising Events Chairperson at events@angelcitychorale.org.
---
The drawing will be held on Sunday June 23, 2019 via Facebook LIVE so stay tuned! Winner need not be present to win.
This is a fundraising opportunity and your participation in this raffle helps in our ongoing efforts to sustain, support and grow Angel City Chorale. We THANK YOU from the bottom of our angelic hearts!
Experience a Historic New Orleans Hotel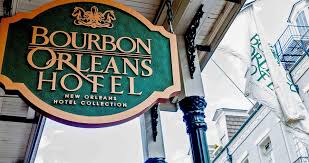 The iconic Bourbon Orleans Hotel is located in New Orleans' exciting French Quarter. It has a rich history along with a vibrant present. A multi-million dollar restoration has positioned this historic hotel as an upscale haven for the modern traveler.
Located adjacent to two great New Orleans landmarks, the St. Louis Cathedral and Jackson Square, the Bourbon Orleans Hotel is in the center of it all.  Step inside the grand lobby and you will be greeted by friendly staff to make your stay in New Orleans memorable. For a uniquely New Orleans experience, reserve one of the French Quarter balcony suites, where you can begin your day with a New Orleans breakfast overlooking the French Quarter. If the outside world needs your attention, complimentary Wi-Fi lets you stay connected.
New Orleans Dining & Nightlife
Just half a block away, guests can enjoy the nightlife on Bourbon Street or the fine restaurants, art galleries, antique shops and boutiques on Royal Street. Kick off your stay by sipping a craft cocktail at the hotel's Bourbon Street bar, "Bourbon O."  Explore charming French Quarter architecture, dine at Roux on Orleans, the hotel's very own New Orleans Creole restaurant and the many world-class restaurants, dance to live jazz and be swept away by Southern mystique.
You can see Bourbonorleans.com for more information.
New Orleans Is So Much More than Mardi Gras!
Before it picked up the nickname "big easy," New Orleans' tourism slogan was the arguably superior "America's Most Interesting City." The sweaty, sultry Southern town nestled in the Mississippi River's crescent has gone through plenty of change since then -- particularly in recent years -- but the city has undoubtedly lived up to the old tagline.
New Orleans is the cradle of American music, whether you're into jazz, rock, or sludge metal. It's both America's most European city and its most Caribbean city, imbued with French, Spanish, Haitian, and Cuban influence. It proudly holds to tradition, seen in its grand Creole cuisine served in century-old dining palaces and in its wild, joyous, traffic-stopping second line parades where marchers scale rooftops to dance. New Orleans has endured more tragedy than any American city post-9/11, yet it still celebrates with unparalleled verve and flair. Most interesting city? Yeah, you right.
Food and drink….a winning combination!
New Orleans has been a legendary destination for sophisticated dining and drinking for more than 200 years now, yet even the past decade has seen a welcome boom in the number of bars, restaurants, craft breweries, and other expert purveyors of things you put in your mouth. Naturally, it's only responsible for visitors and residents to oblige.
You'll want to sample essential flavors. Start with the whiskey-anise bite of a Sazerac. Seek out the delightful marriage of crunchy, batter-fried seafood or drippy roast beef debris with mayo, lettuce, pickles, and hot sauce on Leidenheimer or Dong Phuong po-boy bread. Fall for the pillowy-soft icy slush of a sno-ball. Stalk the local version of the Bloody Mary -- piled with spicy beans, pickled okra, celery, olives, tomatoes, and even bacon, poached shrimp, and crab claws -- at joints like Elizabeth's, La Petite Grocery, or Atchafalaya. And don't leave town without tackling a muffuletta, that symphony in meats, cheese, and vinegar on a roll the size of your head.
Places To Go, Things To Be Seen!
The French Quarter
Compact though it is, choose your part of the Quarter wisely. The upper Quarter (closer to Canal St) is busier and more touristy; the lower Quarter (closer to the Marigny) is quieter, and the part of the 'hood where you'll be more likely to run into locals. You'll find charming boutique spots, like the three 18th-century French Colonial cottages that make up the elegant Soniat House. Further down, where Quarter meets Marigny, you will find at the foot of the bustling Frenchmen Street music strip so much to experience.
Central Business District/Warehouse District
Hotel chains mainly cluster around the tourist mecca of the upper Quarter and the nearby Central Business District/Warehouse District, where you're within easy walks of museums, dining, and galleries.
Garden District
There are plenty of restaurants and bars in this historic uptown neighborhood, another popular if more sprawling area to stay. Enjoy the St. Charles streetcar line in Anne Rice's old neighborhood in the shade of verdant live oaks. You'll be only about 3 miles from the Quarter -- this whole city is generally small enough to get from point A to point Z without much stress.
Bywater
A short hop downriver from the Quarter is Bywater, the city's most rapidly evolving (and most derided, as the Brooklyn of New Orleans) locus for new restaurants, bars and avant-garde art spaces.
New Orleans has its own dimensional physics: Things that shouldn't take long, do, while things that seem like they'd last a while, don't. For instance: the St. Charles Avenue streetcar, a popular sightseeing ride for visitors, may draw you into a Garden District rabbit hole of architecture/trees/traffic that can soak up a couple of hours if you're inclined. Walking from one end of the Quarter to the other, however, takes maybe a half-hour, tops. The National WWII Museum is immensely impressive, not to mention impressively immense -- you could rightly dedicate a whole day to it. And the amount of time you should wait in line for a Bourbon Street hurricane to-go cup? Zero minutes.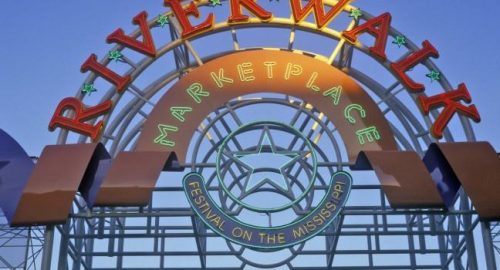 Going for Mardi Gras? Don't show up late to the Endymion parade.
Endymion is often the biggest, largest attended Mardi Gras parade in New Orleans. People camp out to stake spots literally days in advance, and God help you if you encroach. Don't take it personally, though. In a town with literally dozens of parades that week, many smaller parades are a better option.

How To Get Around
New Orleans is almost completely flat, making it an excellent city for walking or cycling. (Cool tours, for foot and wheel, abound.) Bikes outclass cars in the denser neighborhoods, like the French Quarter, where you'll want to stop three times every block.
If you can get past feeling ridiculous, pedicabs are a surprisingly efficient way to get around the Quarter, and on weekends or during special events like the monthly St. Claude Avenue Art Walk, they'll often run you into neighborhoods like Marigny and Bywater, too. The streetcar is a picturesque, if not particularly speedy way to get up and downtown on St. Charles Avenue (you should do it at least once) or across town on Canal St; you can download the RTA's mobile app to keep up with the schedule for both streetcars and buses.