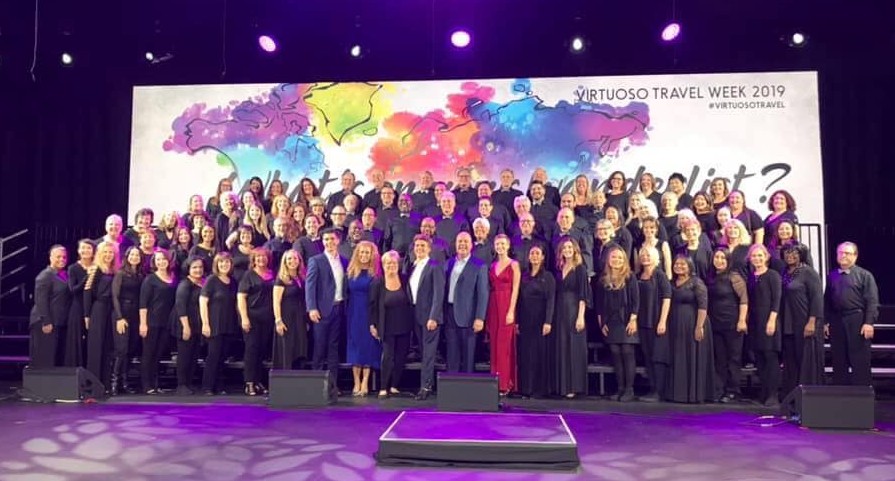 If anyone doubted that ACC is a Vegas act (uh… Simon Cowell?), we put that mistaken notion to rest after a memorable performance at the Bellagio Hotel for the 2019 Virtuoso Travel Week convention. The Virtuoso CEO, Matthew Upchurch, found us online from our AGT run, and thought we'd be the perfect complement to their corporate values of connection and community.
We sang "This Is Me," "Africa" and "Baba Yetu," and received a wonderful ovation from the audience, as well as this nice post from Matthew: "Sue Fink – you and ACC were the greatest gift our 6,515 guests from 107 countries could have received. Your beautiful music and mission of building community filled our hearts and propelled us into a week of strengthening human connection. Thank you from the bottom of our hearts."
As far as the rest of our 36 hours in Sin City went, let's just say what happens in Vegas stays in Vegas. But we're all looking forward to more exciting gig opportunities like this one, that's for sure!