Our Golden Buzzer-Worthy Performance
Singing and serving. Angel City Chorale (ACC) is a community of voices that has uplifted people around the world for 25 years. The spirit and diversity of Los Angeles is reflected in our membership, our music, and our outreach activities.
"When a song works and the vocals work it just washes all over you and you feel amazing. You've got a fantastic combined energy." - Simon Cowell, America's Got Talent, July 2018, ACC singing Africa on NBC Television
160 voices strong, our performances have ranged from Mahler conducted by Dudamel to the rock anthem "Africa," viewed over 40 million times online. Our concert audiences tell us it's our exuberance and artistry that brings them back, and they appreciate that classical pieces, pop, jazz, R&B, gospel, folk and world music are all in our repertoire.
"It was everything a performance should be. Polished technically and delivered with uninhibited joy by individuals who truly love what they are doing." - Jeffrey Williams, New York Concert Review, April 2014. Carnegie Hall, The Drop of Dawn, ACC with Distinguished Concerts International, New York
Our founder and musical director Sue Fink describes our mission this way: "When we bring diverse folks together to create something beautiful, we get past our differences and find our community."
New Album!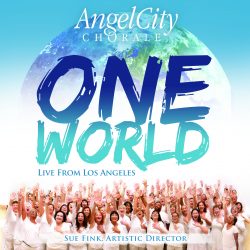 Angel City Chorale's new album is an outstanding collection of world music performed live across Southern California.
Baba Yetu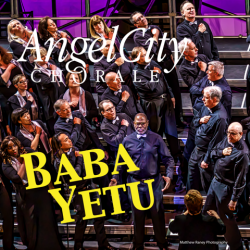 ACC's golden buzzer version of "Baba Yetu" has captivated millions. Now, the full version from a recent concert is available to download.
I Bless the Rains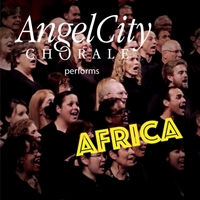 Enjoyed our performance of "Africa"? It's available through various online services. Or, browse our CDs and other downloads.