Angel City Chorale's 2019 holiday concert was another huge success. The evening was a celebration of holiday music from the movies, and we performed favorites from films like Home Alone, The Prince of Egypt and The Preacher's Wife, as well as a medley of holiday standards that all originated in movies, including Holiday Inn, White Christmas, Silver Bells, and Have Yourself a Merry Little Christmas.
But the fun didn't stop there. We also sang two stirring numbers from everybody's favorite choral arranger Gary Fry, a gorgeous baroque piece by Vivaldi, the west coast premiere of Christopher Tin's Swahili Christmas song, Njooni Waaminifu, and a rousing rendition of Sleigh Ride in full costume, with beautiful choreography by the man who has managed to make ACC "fierce," Billy Rugh. We invited the audience to participate in our traditional sing-along of some well-known carols, and we had the pleasure of being joined by our special guests, the expanded Angel City Youth Chorale.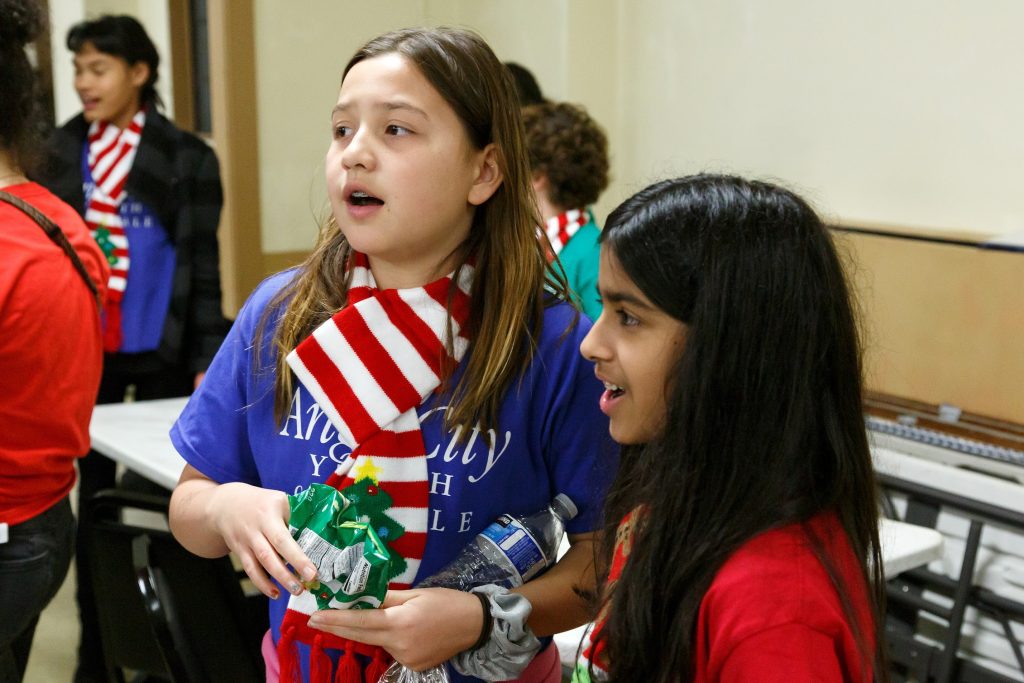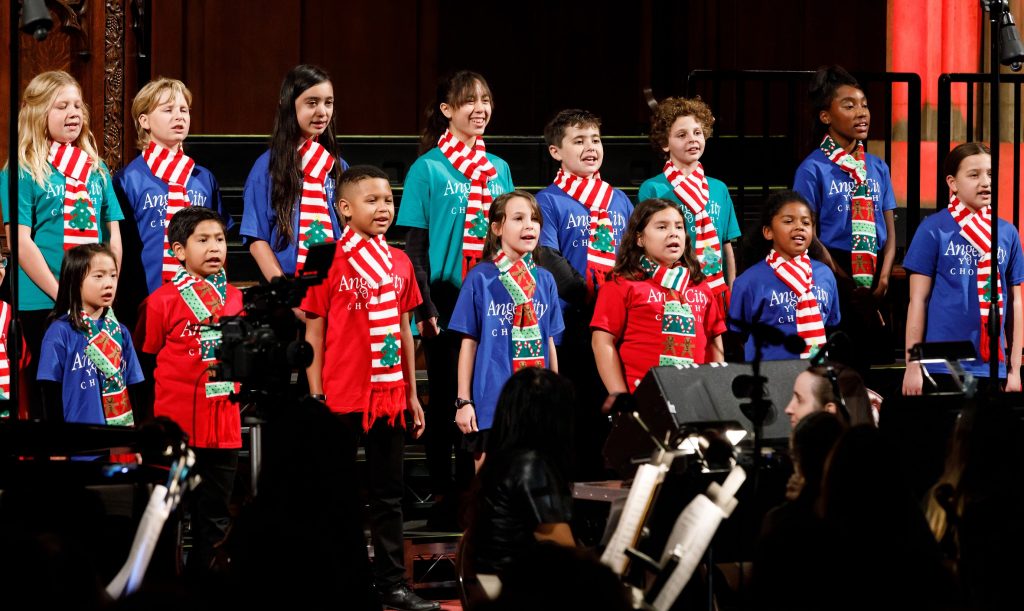 We returned to the beautiful and historic Immanuel Presbyterian church in the heart of L.A.'s Koreatown for this concert, which always makes for a magical holiday setting. We performed to packed houses, and everyone left with tunes in their heads and the spirit of the holidays in their hearts. Our holiday concerts are always special events; we hope you can make the next one!